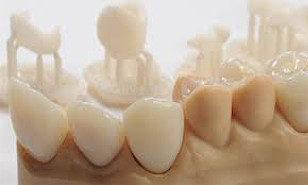 Our onsite lab means fast, high-quality lab work with real savings for you. It's just another reason why there really is a "Van Buren Difference."
Most dental offices send their lab work out to an outside dental lab. That means extra cost and delays for you, and a loss of quality control for the dental office. The result is that you pay more, wait longer, and run the risk of getting inferior work.
At Van Buren Dental, our lab work is done in our own onsite lab, where we can get it done right, get it done faster, and get it done cheaper. That means that you pay less, wait less, and get our guarantee that it's done right.