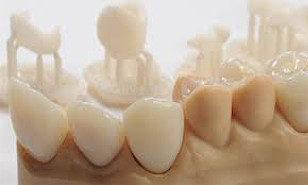 Our onsite lab means fast, high-quality lab work with real savings for you. It's just another reason why there really is a "Van Buren Difference."
We are proud to offer SAME DAY dentures. Dentures can now be done same day! No more waiting to see what your new smile is going to look like. Our onsite lab has the newest printing capabilities. Dentures can be made for your mouth with more accuracy than ever before. This means a better fit and a longer life with your denture. If you lose the denture we can make you a new one immediately without the hassle of impressions. We are dedicated to providing you with optimal health and it starts with meeting your needs.
Our philosophy is to provide an optimal health outcomes. We take great care to listen to each patient and treat you as if you were our friends or family. We create treatment plans that focus on each individual alone, working with your dental related goals, budget, and time.